One hundred and nine paintings for MTV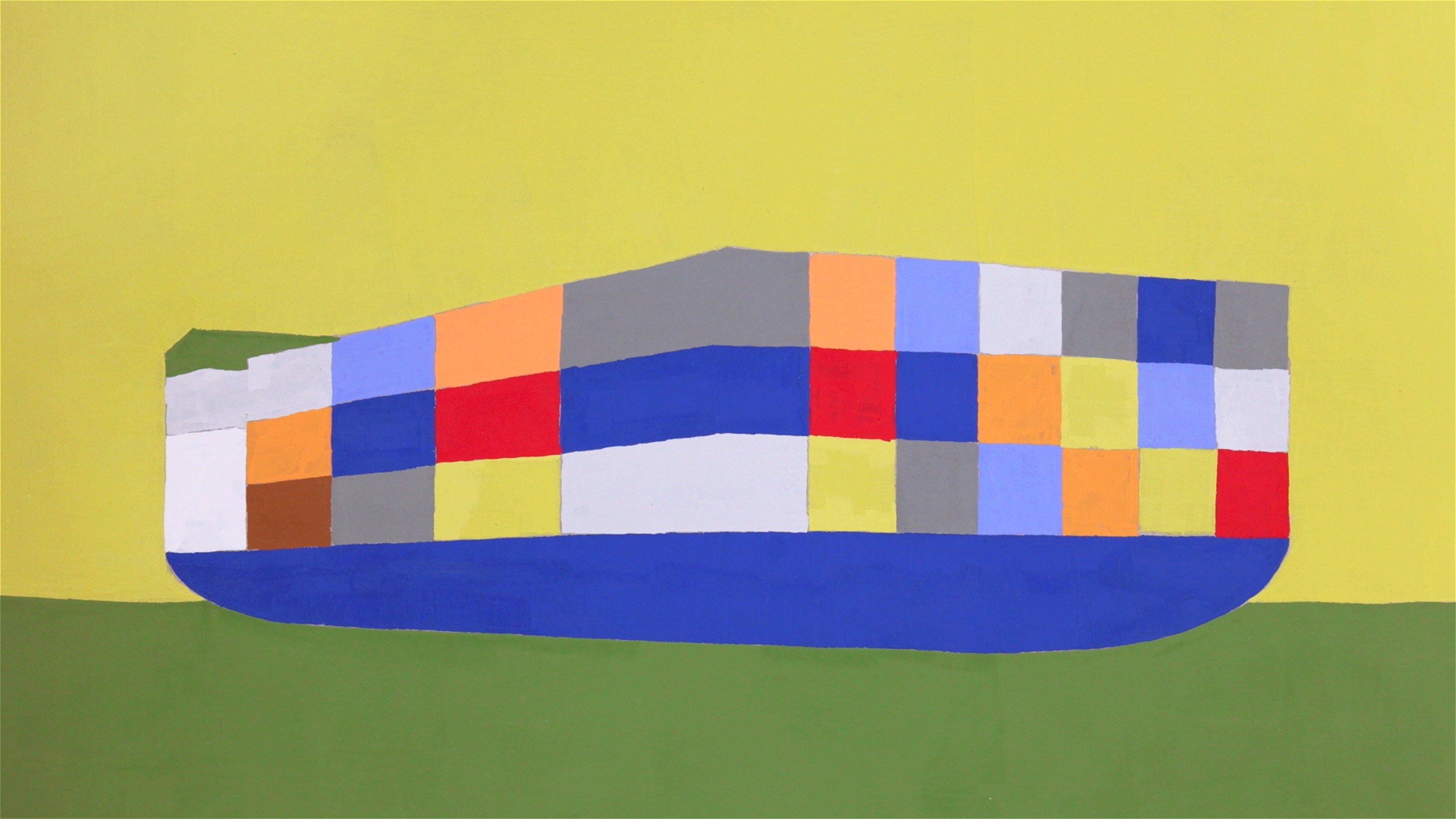 As part of a rebranding effort, MTV was going back to its 80s roots. They contacted independent animators from around the world to reimagine their TV idents. Working in collaboration with Manshen Lo, we painted 109 frames with gouache, before capturing each still under a rostrum camera, revealing the intricate texture that each frame possesses.
The film is a study in perspective. Stylistically, it explores the idea of a Precisionist painting in motion. Thematically, it investigates the bleak relationship between American consumerism and Chinese manufacturing; from green lawns to green waters.
Direction and Lead Painter